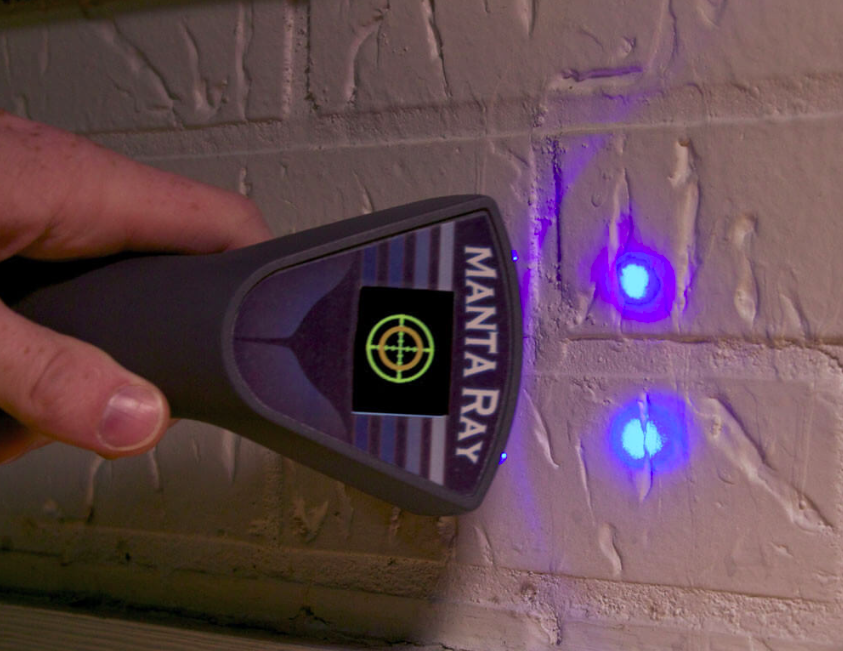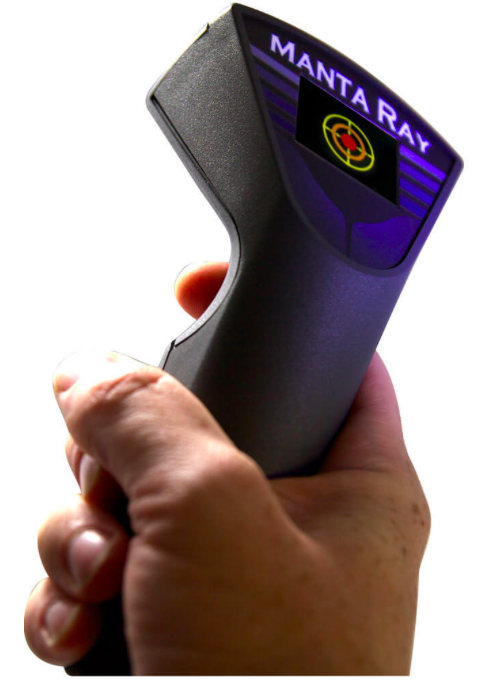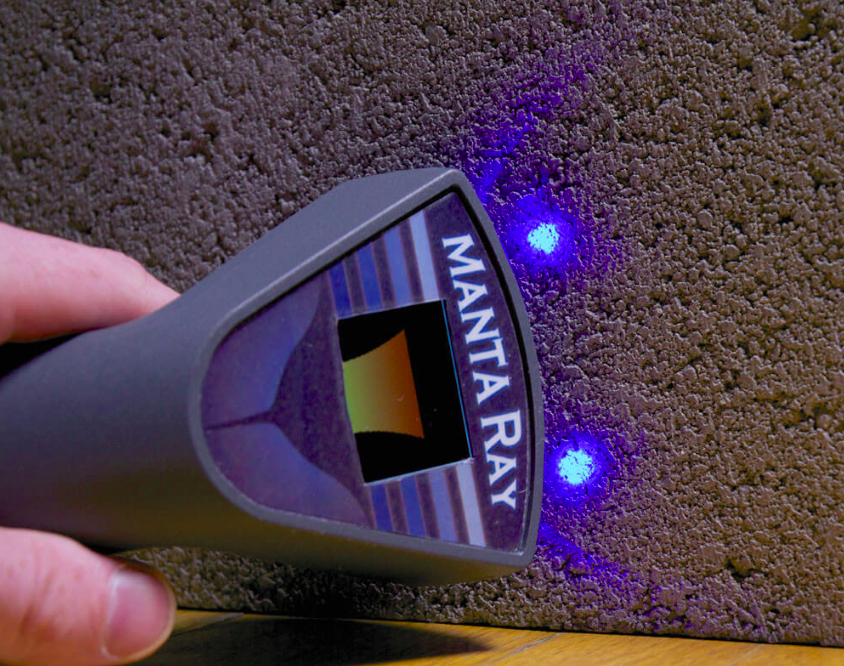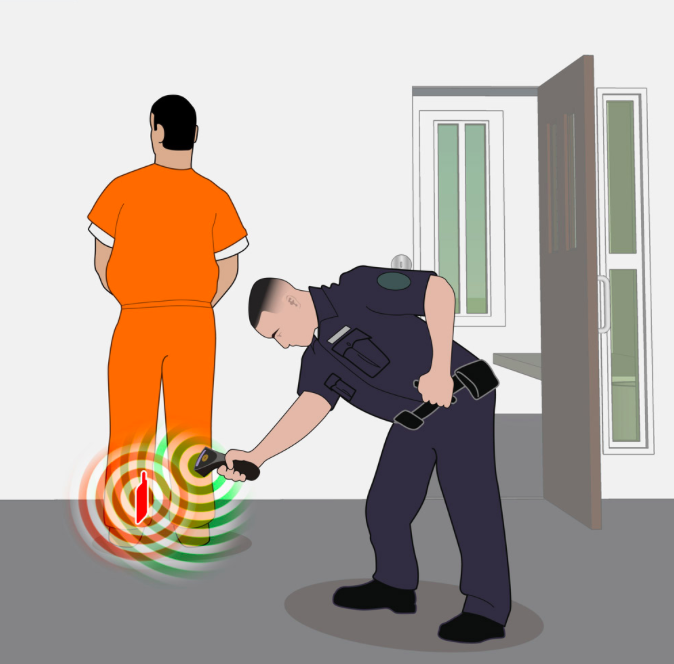 Product Description
Berkeley's unique mobile phone detection device is a close range TSCM security scanner for concealed mobile phones (ON or OFF and even with battery removed). Manta Ray™ differs from traditional metal detectors in that it scans for specific components common to all mobile phones and not just metal. This reduces false triggers* such as watches, keys, coins, belt buckles and other common metal items that may trigger a standard metal detector. Manta Ray™ is the perfect tool for any security detail tasked with rapid scans of many targets including people, packages, bags, briefcases, purses & more. Manta Ray™ supports both HANDHELD and all new STATIONARY mode for ultra-sensitive package inspections.
*Manta Ray won the Security Products Magazine 2013 new product of the year for Perimeter Security
*Some metallic objects other than phones may trigger the detector though most metals do not cause false detection.
Features
Minimise false triggers from common items like keys, belt buckles, coins, watches, etc.
Cost effective & simple operation for anyone
Supports handheld & NEW stationary mode
Runs on standard, removable 9V battery for up to 3 hours
Quick scan anyone for unauthorised mobile phones – pockets, backpacks, purses & briefcases
Detect phones hidden under mattresses, behind walls & even inside packages
Detects mobile phones even when switched OFF and battery removed
Made entirely in the U.S.A.
Technical Specification
Handheld Mode Range
0 – 6 Inches
Stationary Mode Range
0 – 12 Inches
Calibration
Approximately 3 seconds (only applies to stationary mode)
Warm Up
Approximately 15 minutes (only applies to stationary mode)
Possible False Triggers
Some metallic objects, surfaces & areas of high ferromagnetic activity
Weight
10 Ounces
Dimensions
7″ x 3″ x 2″
Alerts
LCD, audible beeps & blinking LEDs
Controls
Trigger for power ON/OFF
Screen
Color TFT LCD 160 x 128 resolution
Power
Removable 9 volt battery (alkaline & rechargable Ni-MH / lithium-ion batteries supported)
12 VDC 1A AC Adapter (included for stationary mode) (consumes < 0.1A @ 12V)
Runtime
Up to 3 hours of continuous use on standard 9V battery
Includes
(2) 9 Volt batteries, handstrap, SD memory card containing videos & user guide
AC power adapter (for stationary mode)
FAQs:
Does Manta Ray detect all mobile phones?
Yes. Manta Ray will detect all known mobile phones both ON and OFF. It even detects phones with the battery removed.
How far away can I detect mobile phones?
Manta Ray is a close range device similar to handheld metal detector wands. Manta Ray will detect phones on a person and inside a briefcase, backpack, purse, etc. from 0 – 6 inches away.
Does Manta Ray detect knives or guns?
Manta Ray can detect some knives but is designed to be one part of a more complete security detail that includes metal detectors, armed guards and explosive material detections. Manta Ray may be triggered by some metals but is primarily used to eliminate the presence of a mobile phone before more exhaustive or invasive searches are performed.
Can Manta Ray be tricked or foiled?
Manta Ray can produce false triggers from certain metals and from some electro-magnetic interference sources.