The use of unauthorised mobile phones in secure facilities is a huge, and growing problem. Our mobile phone control solutions can effectively eliminate this threat by rendering mobile devices useless within a defined perimeter.
Halo Mobile Phone Control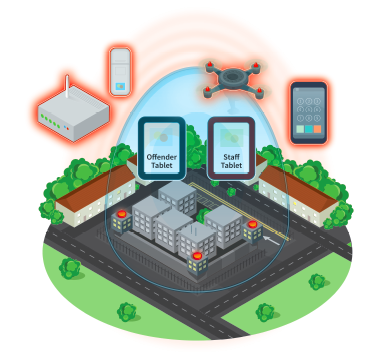 Mobile phone problems? Simply make them unusable with Halo™.
The best way to control illegal mobile phone use in your facility is to make them all redundant.
Halo™ is designed to eliminate the unauthorised use of mobile telephones within facilities, such as prisons and other institutions where there is a NO MOBILE PHONES policy.