The detection of mobile phones being brought into secure facilities is a time consuming and labour-intensive challenge. Our mobile phone detection products can help reduce this problem by providing reliable, visible deterrents at all entry points.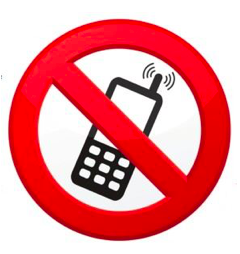 Choose from a range of products to suit your requirements:
Portable, discreet detectors that fit in your pocket
Detect phones whether they are ON or OFF
Vastly improved false positive rates compared with conventional metal detectors
Fixed units as a visible deterrent with audible and visual alarm
Walk through portals to detect concealed phones, tablets, weapons and other contraband
Rugged solutions for indoor or outdoor use
---
Manta Ray Handheld Mobile Phone Detector
Manta Ray™ is the answer to the growing problem of unauthorised, illegal, unsecured & contraband mobile phone use in correctional facilities, government buildings, corporate environments, financial institutions, universities & law enforcement agencies.
PocketHound Mobile Phone Detector
PocketHound™ is the industry's most sensitive mobile phone detector for it's size. This award-winning*, passive receiver is no larger or heavier than a deck of cards and specifically tuned to the RF signature of common cell phones (both EU & international bands) including all 2G, 3G and 4G bands (PCS, CDMA / WCDMA (UMTS), GSM, EGSM).
SentryHound Mobile Phone Security Detection Portal
SentryHound™ mobile phone detection security portal is triggered when mobile phones (or other ferromagnetic material) pass by its sensors. This type of TSCM installation is especially useful for security personnel looking to detect any mobile phones (ON or OFF)  without invasive and time-consuming searches.
SentryHound-Pro Contraband Mobile Phone Screener
SentryHound-Pro™ Ferromagnetic Contraband Security Screener is a single pole (add a 2nd pole for complete walk through) solution to detect unauthorised or illegal mobile phones, tablets, laptops, smartwatches and wearables. SentryHound-Pro's ferromagnetic detection zones are highly sensitive to trace amounts of ferrous material found in plastic mobile phones and miniaturised electronics.
TransitHound Operator Distraction Mobile Phone Detector
TransitHound Operator Distraction Mobile Phone Detector is a compact and discreet, calibrated receiver designed to detect all mobile phone use by distracted drivers. When coupled with a camera and mobile DVR, TransitHound allows owners, dispatchers and managers to keep a watchful eye on their drivers by keeping their driving safe and legal for everyone.
WallHound Mobile Phone Deterrent and Bluetooth Detection
WallHound™ detects and deters individuals from using mobile phones in areas they are normally restricted, unauthorised or illegal. It works by detecting all nearby mobile phone activity including voice, data and texting. Once detected, WallHound™ alerts the mobile phone user (and anyone else within earshot) with a bright, flashing LED 'no mobile phones' sign and loud, custom audio message set by the facility.
WatchHound Mobile Phone Detection Monitor
WatchHound™ Mobile Phone Security Monitor continuously scans any mobile phone prohibited area for wireless activity essentially creating wireless-free zones without the need for jamming. All incoming and outgoing cellular calls are detected (in active or standby mode*) and time stamped for later analysis.
Wolfhound Pro Mobile Phone Detector
Wolfhound™-PRO's award-winning*, high speed scanning receiver utilises a multi-band DF (Direction Finding) antenna system allowing security personnel to locate nearby mobile phones in either standby mode* or during active voice, text or data RF transmissions making it the perfect TSCM tool for enforcing your NO WIRELESS security policy.
Yorkie Mobile Phone Detector
Yorkie™ contraband mobile phone detector is a handheld receiver designed for covert wireless contraband detection. Yorkie's light weight, sleek profile and colour touchscreen make it ideal for all day use by security personnel, corrections officers and any law enforcement agent requiring a NO MOBILE PHONE policy in their facility.
WatchMan Compact Mobile Phone Detector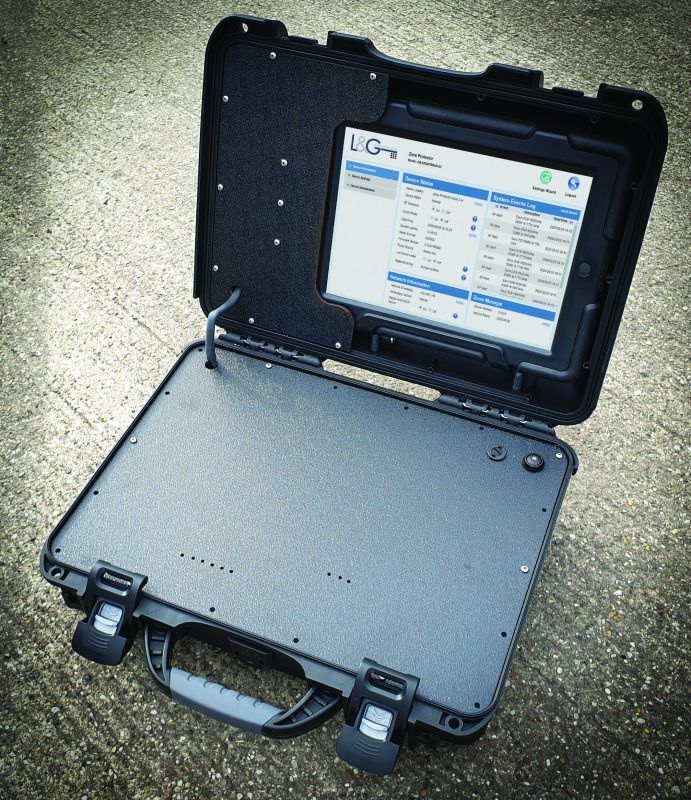 WatchMan Compact™ is an advanced, self-contained portable detection system that scans for mobile phones and user selected RF signals from Low VHF (20Mhz) up to 6GHz. Its software programmable design allows support for future RF bands.